Materials expertise
The choice of textile manufacturing materials is a decisive factor in the durability of products and their mechanical, physical, and chemical characteristics. To be able to offer products of the highest quality, our team of materials experts focuses on selecting the best suppliers of raw materials and helping to choose the material or materials best suited to your requirements.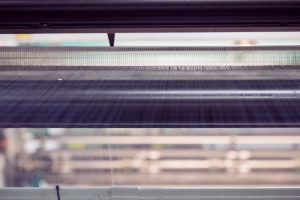 Fibres and yarns can be synthetic and/or mineral, depending on the intended application. Polyethylene terephthalate (PET), polyethylene (PE), polyamide (PA), polypropylene (PP), glass and basalt fibres, etc. are some of the materials that MDB Texinov® can bring to bear on the design of the high-performance technical textile that will best meet stated requirements.
The high level of materials expertise the company has attained through all its projects means MDB Texinov® can respond to requests for manufacture of customized textiles and keep developing new products with greatly enhanced performance.
Certifications / Quality
MDB Texinov® puts Quality at the centre of its concerns in order to achieve the highest level of performance in all fields of its R&D, manufacturing, and commercial expertise. To achieve the highest level of customer satisfaction, the company makes sure that it optimizes its production processes and innovations and keeps its personnel training up to the minute.
Consequently all of the activities of MDB Texinov® are concerned by a quality management system (QMS) aimed at ensuring continuous improvement. Since 1998 the company has been certified against the ISO 9001:2015 standard; it is currently certified against the 2015 version.
With its Quality service and in-house laboratories, MDB Texinov® has numerous means of control to ensure the continued quality of its products and services.
Innovation
MDB Texinov® takes part in numerous European and international collaborative projects working towards the development of new, innovative technical textiles by bringing together a wide range of skills, organizations, and partners. The energy behind these projects implements the latest breakthroughs in advanced technologies and materials to come up with the desired innovations.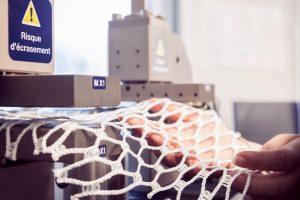 In France's Auvergne–Rhône Alpes region, where MDB Texinov® is based, large numbers of stakeholders specializing in textiles are partners and active participants in this drive for innovation:
Techtera: competitive cluster for textiles and flexible materials in the Auvergne–Rhône Alpes region that provides local support and facilitates relations between manufacturers and customers, thereby promoting innovation;
R3iLab: network of managers of companies in textiles, fashion, and creative industries intended to promote innovation;
Research, development, and innovation are the primary avenues by which MDB Texinov® aims to meet the future expectations of its customers. Accordingly, the company invests 10% of its turnover in R&D in order to possess the very best human and equipment resources for accomplishing its projects.